Is An Outback Pool Table Right For You?
The Outback pool table is specifically designed for outdoor use. It is made with slightly different materials than our other tables. This allows it to withstand the elements, meaning it won't start to break down like other tables would do outdoors. There are three main outdoor tables that we manufacture.
Outdoor Outback Coin Operated Pool Table
The first table that we make is the Outdoor Outback Pool Table. The Outback is a slate bed pool table that is coin-operated, which means you have to pay to play. This type of table is good for beer gardens or an outdoor area at a business. It comes with all the standard features of the Omega pool table range but it is suitable to use as an outdoor pool table. Here is a link to our website so you can find out more.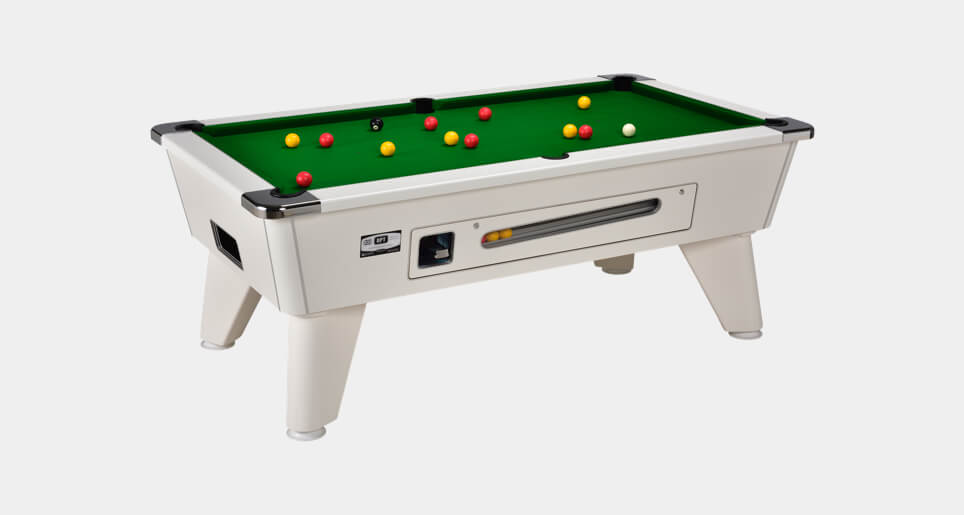 Outdoor Outback Freeplay Pool Table
The Outdoor Outback Freeplay Pool Table is the exact same as both the table above. The only difference between them is that you don't have to pay to use it. It is manufactured from birch plywood which gives it weather resistant properties. It does also come with a cover to protect the table it while stored outside, which we advise using. The table is also fitted with a weather resistant cloth for outdoor use.
The legs of the table are made from a strong and resilient moulded plastic material finished in White to match the table. We use plastic as the wood may start to rot outside. If you like the look of this table click here.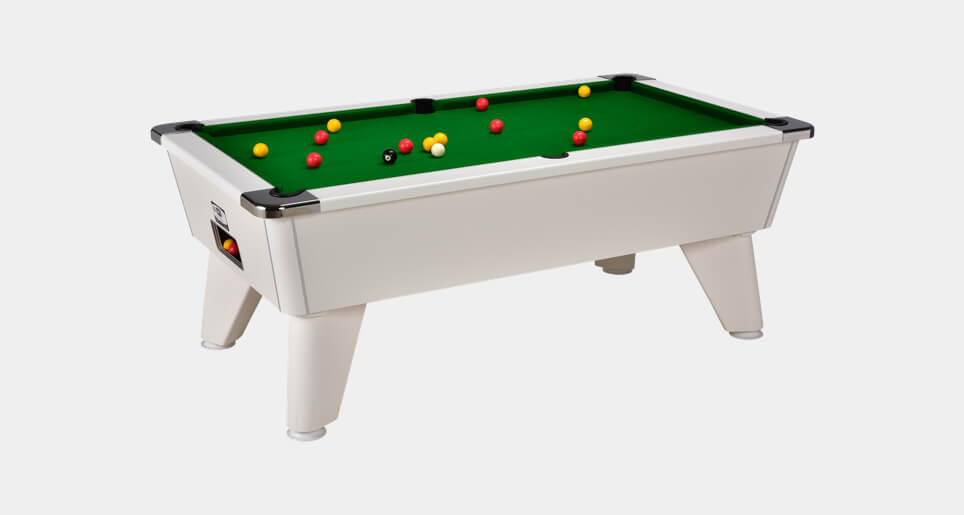 Fusion Outdoor Pool Dining Table
The Fusion Outdoor Pool Dining Table is constructed to the same specifications as both the tables above table in terms of its outdoor properties. However, this table also doubles up as a stylish dining table. It is supplied with 2 pieces of thick, toughened smoked glass which you can put over the table after you have finished playing and sit down for a meal. Click here if you would like to find out more about this table.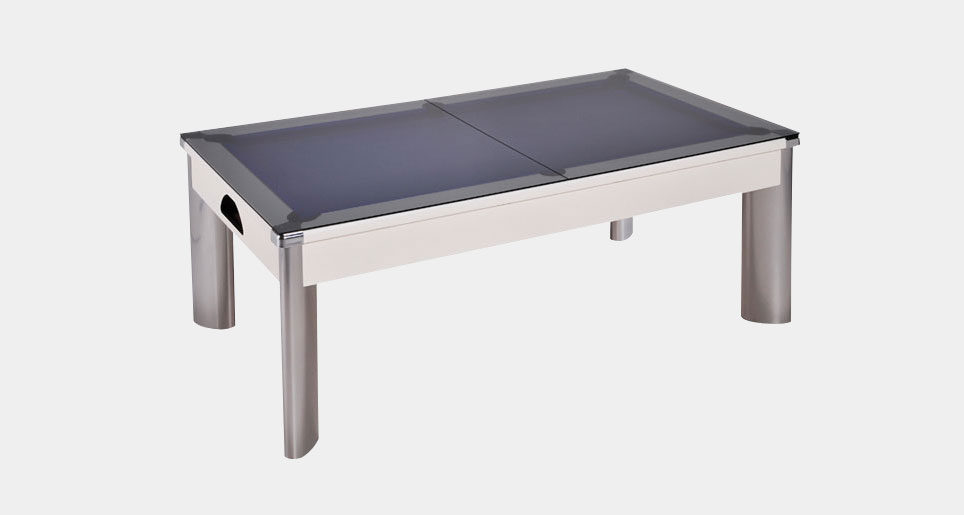 Why choose an Outback Pool Table
The Outback Pool Table is manufactured out of weatherproof materials and has a weatherproof cover to protect it while stored outside. It is also fitted with a hard wearing outdoor cloth which makes it perfect if you want to keep your table in the garden. If this is not what you are looking for then why not take a look here so you can find out what the perfect table is.