Corners
The top frames for our Outback pool tables are made to the highest quality providing the most comfortable position for you to take your shot. Due to our top frames being wider than some other manufacturers, this makes for a more secure frame and a better ball response when playing. Our top frames are made from MDF with high pressure laminate meaning our tables are strong and hard wearing requiring less maintenance over the course of its lifespan. Our high quality top frames are attached to the body of the pool table using 10 quick release high tension clips in order to provide customers with a more stable product, meaning an overall higher quality of playing experience.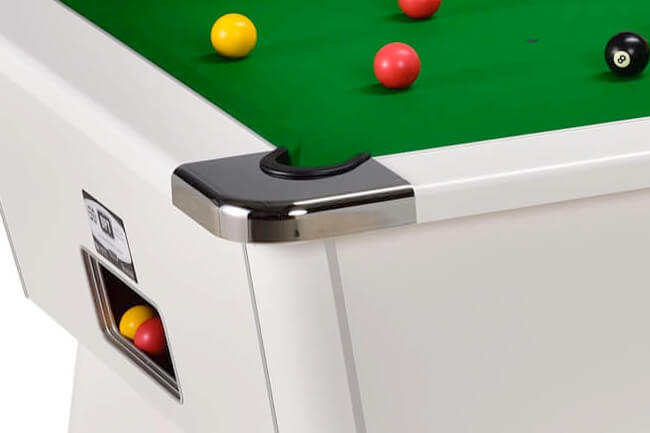 Top Frame
Our new corners are now made from a die-cast chrome plated metal, uniquely featuring the DPT logo. These corners feature recessed pocket liners in order to allow unrestricted cueing for players, providing the highest quality gaming experience. This is a feature only found on English pool tables.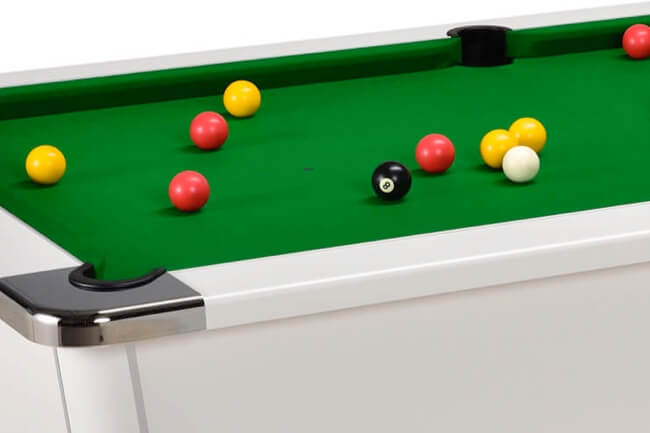 Plywood Contruction
Our outdoor tables are manufactured using the highest quality plywood to ensure strength and durability for our customers. Plywood is manufactured using layers of wood bonded together to strengthen the product.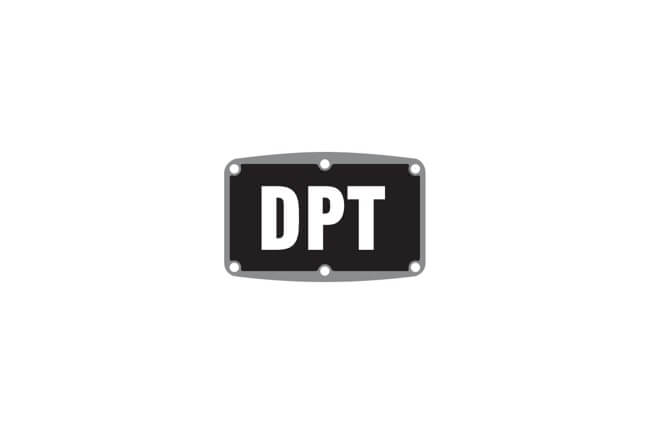 Outdoor Cover
Our Outback tables all come with custom made covers to protect your pool table at all times when being stored outside. It is essential that your table is kept covered when outside to protect from any rain and other elements that could damage the product. If the table is wet, be sure to allow the table to dry before placing the cover back on the table. This prevents any potential damage and build up that could lead to things such as mould.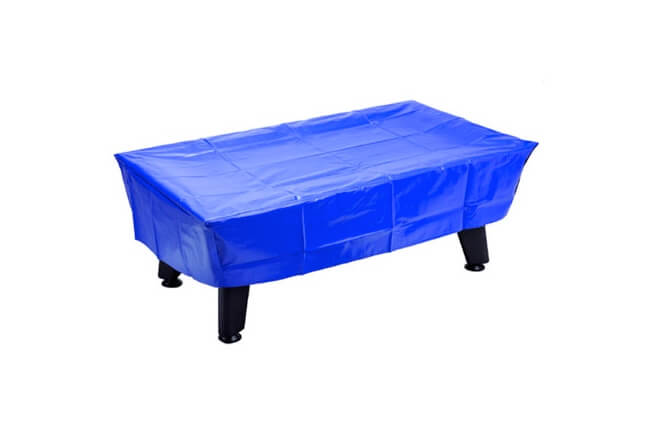 Custom Outdoor Cloth
On all of our outdoor tables we use top quality custom napless cloth. Our cloth is manufactured by Strachan and is the highest quality to best protect the table from any of the outside elements that it might be exposed to when being played outside.