Is A Pool Dining Table Right For You?
A Pool Dining table is a mix between a pool table and a dining table and one of our newest designs. It comes with two wooden or glass table covers. So after you are finished playing you can put them on the table and sit down for a meal. We currently offer 6 different pool dining tables, each with a unique and different style.
The Avant-Garde Pool Dining Table
The Avant-Garde is the latest addition to our dining table range of. The distinctive modern design of this table gives it a unique look, making for a stylish looking dining table as well as a high-quality pool table. The Avant-Garde is one of our cheapest Diners and it is available in 6ft or 7ft. If you want to find out more about this table then click here to visit our website.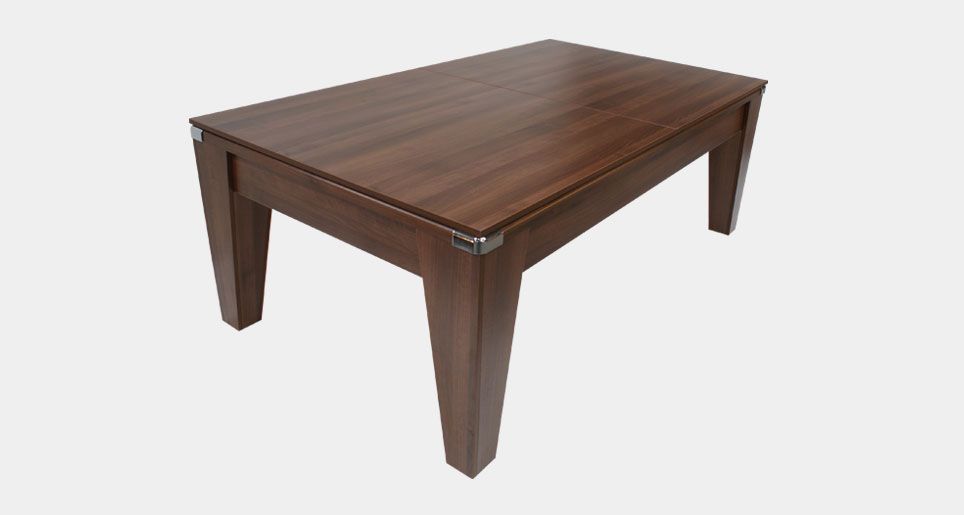 Fusion Outdoor Pool Dining Table
The Outdoor Fusion is constructed to the same specifications as the 'Outback Outdoor'. The Outback is a standard looking pool table which you can keep outside as well. This table has the same weather resistant properties as the Outback. However, this table also doubles up as a stylish outdoor dining table, supplied with 2 pieces of toughened smoked glass tops.
It is manufactured with weatherproof materials and has a cover to protect it from the elements. So you don't have to worry about it while it is stored outside.

 It is also fitted with a hard wearing outdoor cloth, which will last longer than the standard cloth most tables are fitted with. Click here to find out more.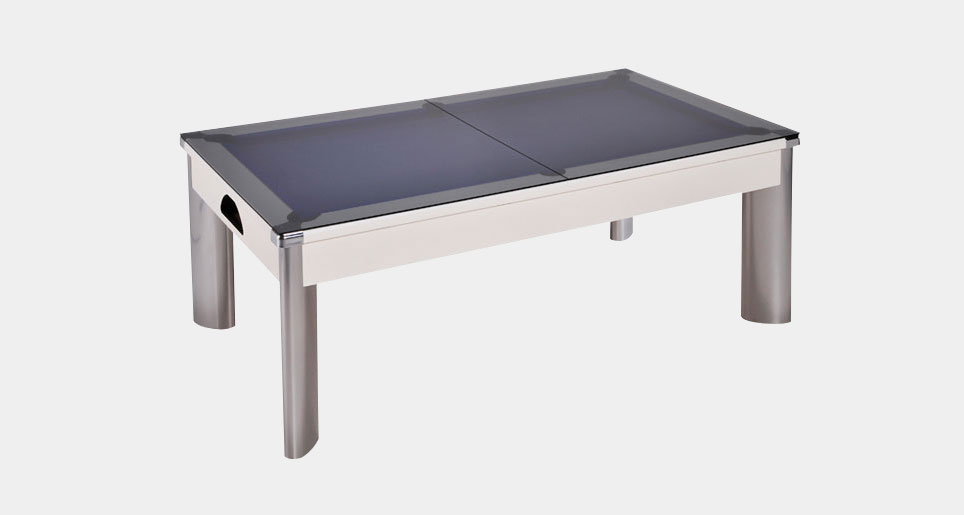 Fusion Pool Dining Table
The Fusion Pool Dining table offers something different than your traditional pub style pool table, in terms of its design. With it's specially designed aluminium legs and clean look, the Fusion will appeal to those in search of a more modern looking table. Here is a link to its page if you would like to take a look for yourself, click here.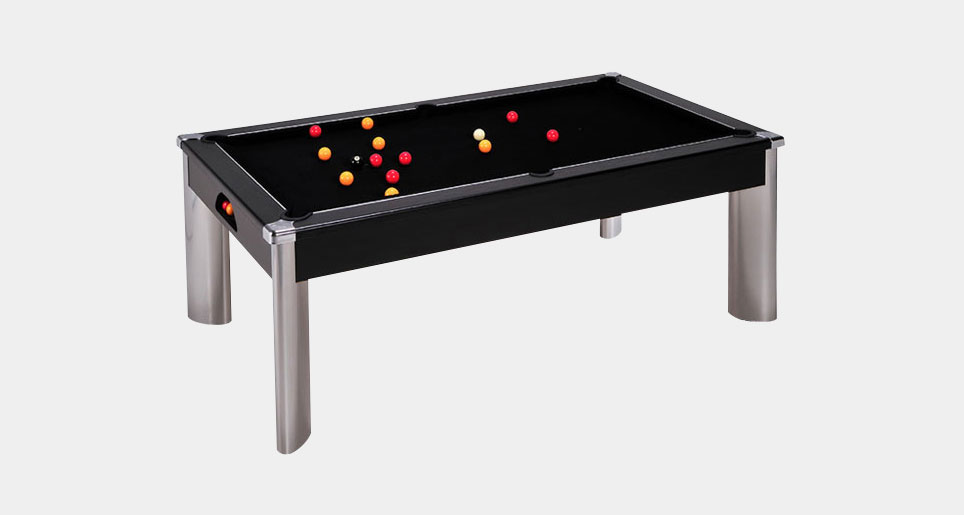 Majestic Pool Dining Table
The Majestic features a more traditional looking solid wood turned leg and is one of our most popular tables. Lots of customers want a more classical looking alternative to the Windsor table, which you can find below, and the Majestic is just that. Why not click here to have a look at the colour options available.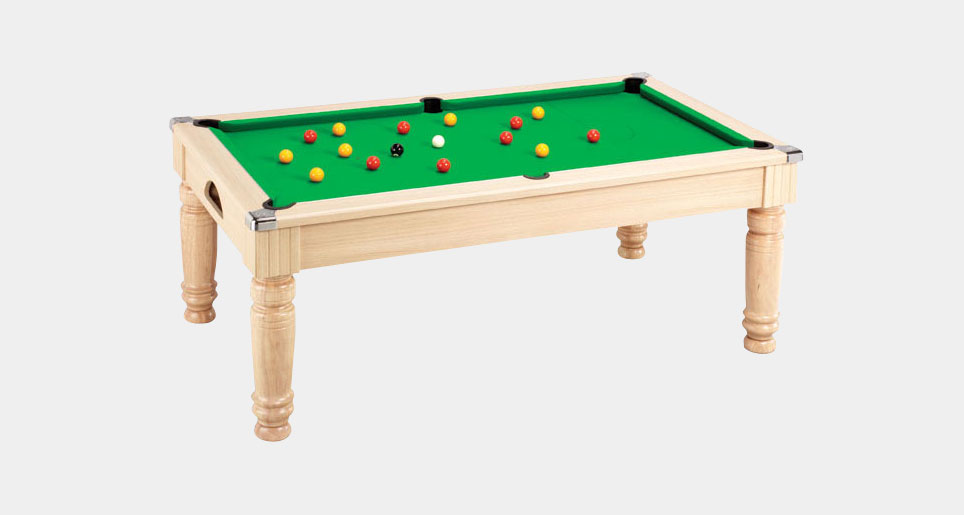 New Avant Garde 2.0 Pool Dining Table
The New Avant-Garde 2.0 has been designed to look stylish and offer a modern look. On this new model, the legs have been designed to be in proportion with the table which gives slimline look. It is available in 6 colour options including our new Onyx Grey finish. The table is supplied with a pair of matching wooden dining tops to convert it from a Pool table into a Dining table. If you like the look of this then click here.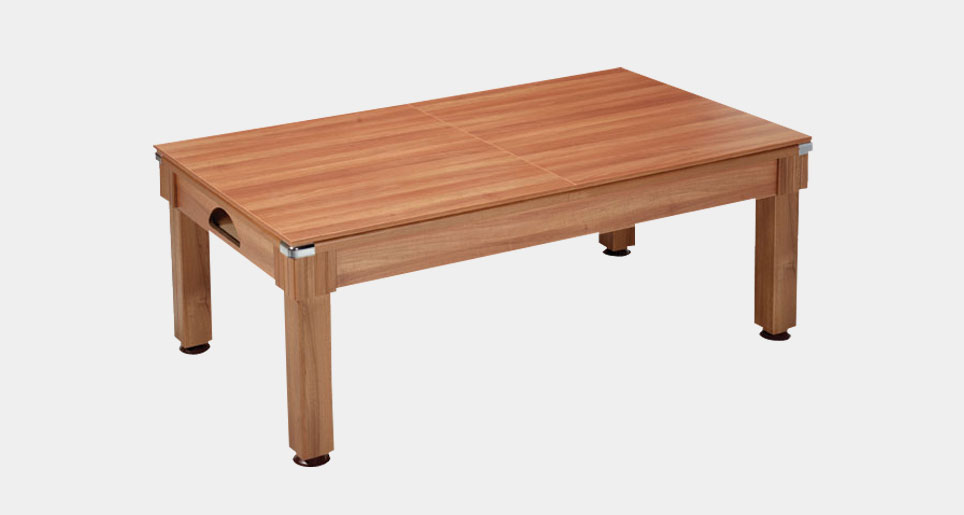 Windsor Pool Dining Table
The Windsor Pool Dining table has a simple, elegant looking design that will compliment most interiors. It has been constructed with all the features that you would expect from a DPT manufactured pool table. Such as the slate support box system which provides increased strength and rigidity to the table. If you want to take a look at all the colour options click here.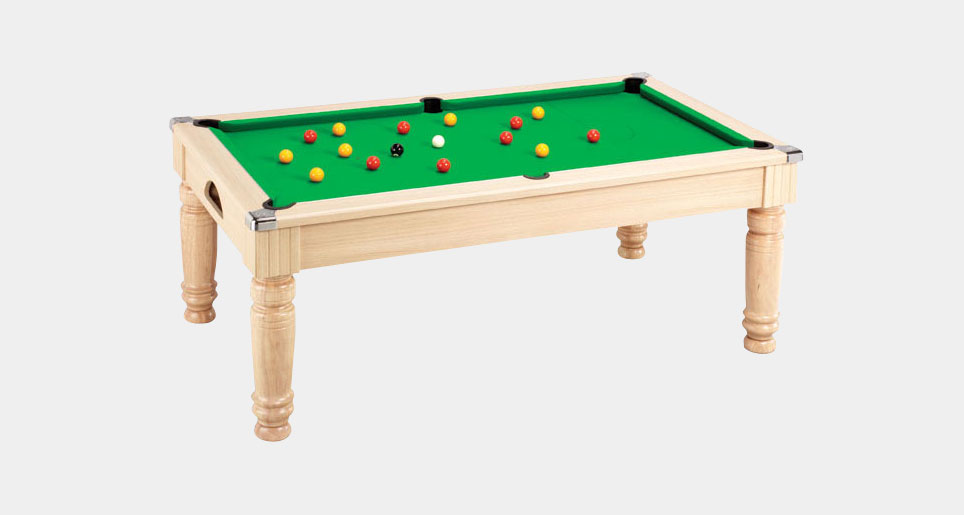 We also have a range of benches that we manufacture for our Dining tables, so they match our pool tables perfectly. We also offer the option to upgrade the wooden dining tops to a fantastic looking toughened, smoked glass dining tops. They really do complement the sleek and modern look of the Avant-Garde tables especially. Click here to read our blog and find out some more.
All Tables are supplied with Aramith 2″ Red and Yellow balls as standard, 2 cues, 1 triangle and chalk. everything you need to get started and enjoy your table. And all of our DPT Pool Tables are manufactured in the UK. If you have seen something you like then click here to view all of out Pool Diners. If not then why not read our other blog, here about what Pool Table is best for you.