Stay Indoors and Play Pool This Winter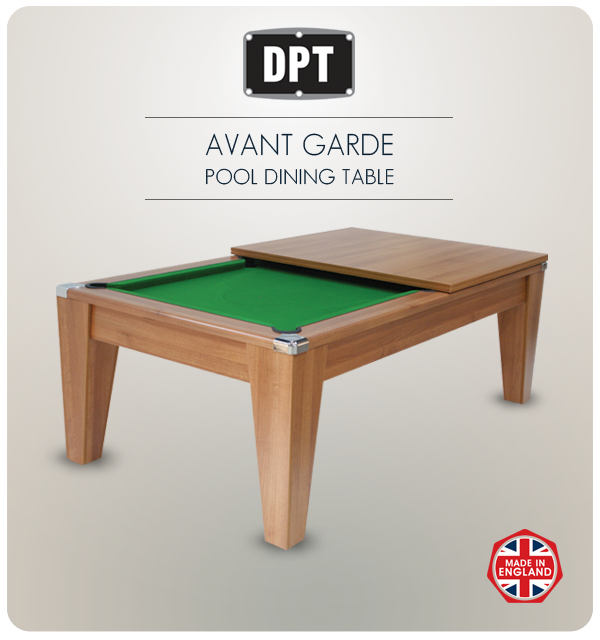 During the cold and rainy months ahead, why not invest in one of our Freeplay or Pool Dining Tables, that are ideal for home play?
Get everyone round out of the cold and challenge your friends to test their pool playing skills.
You can even indulge in a bit of showing off as you impress them with your new stylish looking tournament quality slate bed pool table!
Take a look at our range of Freeplay Pool Tables or our versatile Pool Dining Tables and you won't be disappointed by the quality and variation of styles on offer.
Pictured above, is our Avant Garde Pool Dining Table, latest model from our Pool Table Dining Table series.