Corners
Our corners are tough and very strong, They are manufactured from metal alloy and chrome plated, We fit the same corners to our full range and they have been tested in the most demanding commercial locations. We don't use plastic corners like some companies.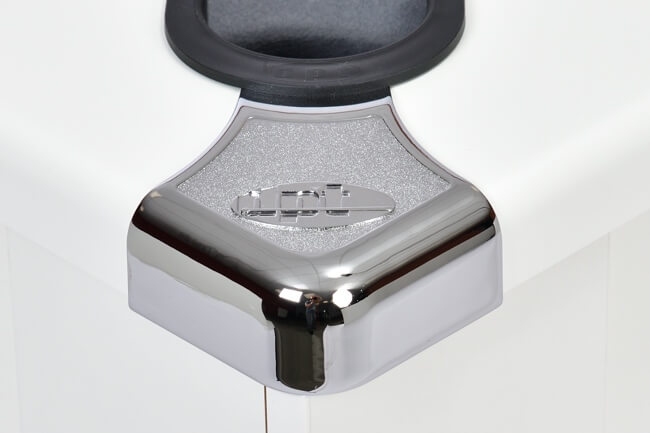 Top Frame
All DPT top frames are manufactured from 36mm MDF with a high-pressure laminate covering this very tough and hard-wearing, Some manufacturers do not use laminate they use an inferior product which is a cheap alternative which is not as hard-wearing. Because our top frames are fixed to the table body with 10 quick-release high tension clips, Its quick and easy to remove but most importantly give amazing cushion bounce.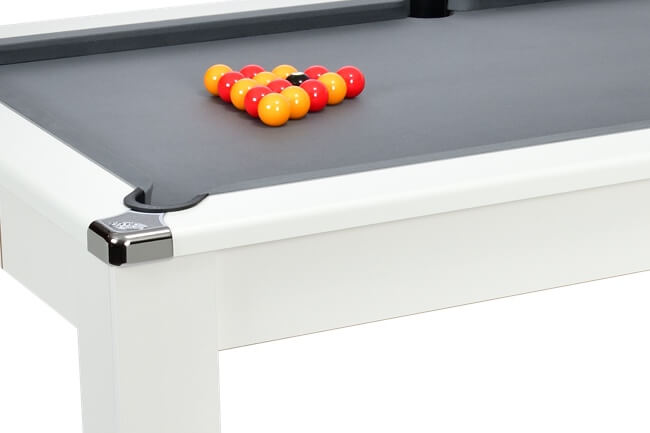 Concealed Ball Door
Instead of a hole in the end of the table, we have a dropdown door. Which covers the opening where the balls return when potted. It's a metal door with a push opening latch.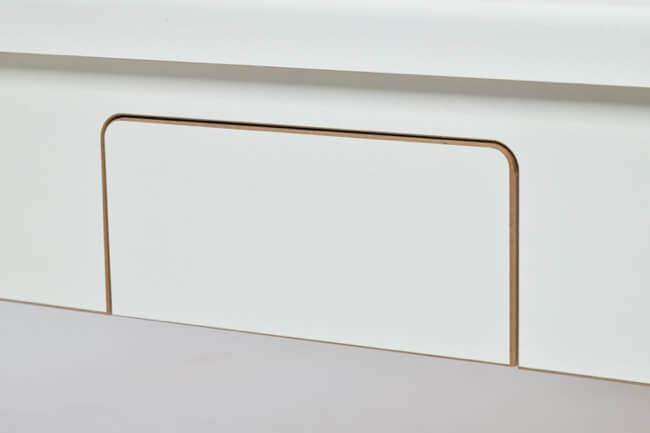 Ball Return
The ball return is a great feature, What this means is as the balls are potted into the pockets they roll down inside the table back to one end ready for the next game. Not all tables offer this feature and the ball sit in the packets as they are potted. This is a pain and you have to keep emptying the pockets as they fill up.