Pool and Billiards in the Movies!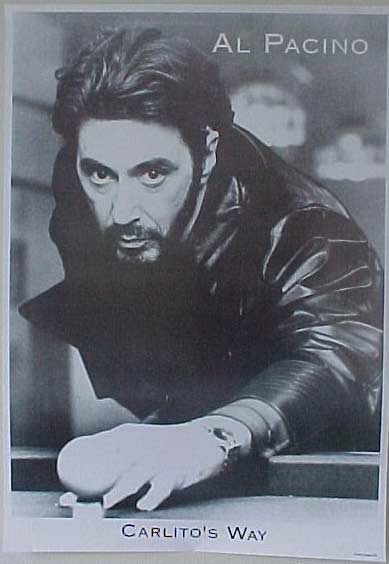 We recently found this really cool picture of Al Pacino playing pool from the film Carlito's Way and thought it was probably the coolest pool related movie pic that we'd seen…
How wrong we were! After a little research we've unearthed a few beauties, showing some of Hollywood's all time greats indulging in a bit of baize action.
Check out our Facebook page for a look at the pics we've found. For the Star Wars geeks out there, there's also a picture of some Stormtroopers enjoying a bit of down time around a pool table, but we're not sure if this is genuine or not, we'll leave that for you to decide…
You don't have to be a Hollywood movie star though to enjoy and look this cool playing pool, check out our range Freeplay Pool Tables ideal for the home at a price that even a non Oscar Award winning actor could afford!