Our new logo design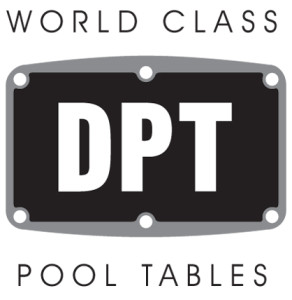 Here at DPT, we have had a recent logo re-design. Our new logo, partly prompted by our recent partnership with the IPA references both the pool tables that we manufacture and also a 'plaque / badge' of quality.
Also, we are renowned in the industry for being a manufacturer of quality pool tables, and we wanted to refresh our logo to reflect this more.
Our relationship with the IPA partly prompted a refresh of our previous "DPT Snooker" logo, in so much that if our logo is to now be associated with the leading professionalpool players governing body (being seen at tournaments, online and on our tables), we wanted to remove any reference to the sport of snooker and relate it to the sport of pool accordingly.