How To Remove Pool Table Cushions
Pool table cushions will go hard over time, and you will need to replace them. When they start to go hard, the ball will not bounce off them like it used to when you first got the table.
This means you won't be able to play as well as you did when the table was new. And hard cushions will actually make the game harder. You will start to notice a difference in how the cushions react after about 2–3 years, but most people wait about 5 years before they replace them.
A good way to test to see if you need new cushions is to bounce a ball against them. The ball should bounce back and forth about 4 times before coming to a stop.
If it falls short, you may need to look at replacing them. Even just feeling them will give you a good idea of how they are. If they start to feel hard and stiff, that's a sign they are too old.
What You Will Need
Removing the cushions on a Pool table is relatively straight forward and as long as you have the correct tools it shouldn't take too long. All you will really need is a standard hexagon head screwdriver. Like the one in the picture below. You may also need a standard screwdriver for some older model Pool tables.

After you have this you need, you can start by removing the table's top frame. Depending on the brand and type of table you own, this step might be slightly different for you, but it shouldn't differ too much.
Normally you will find latches which attach the top frame to the body and these can be undone if you lie under the table. There should be a few holes which you can stick your arm through to undo them. Here is a picture, so you can get an idea of what I mean.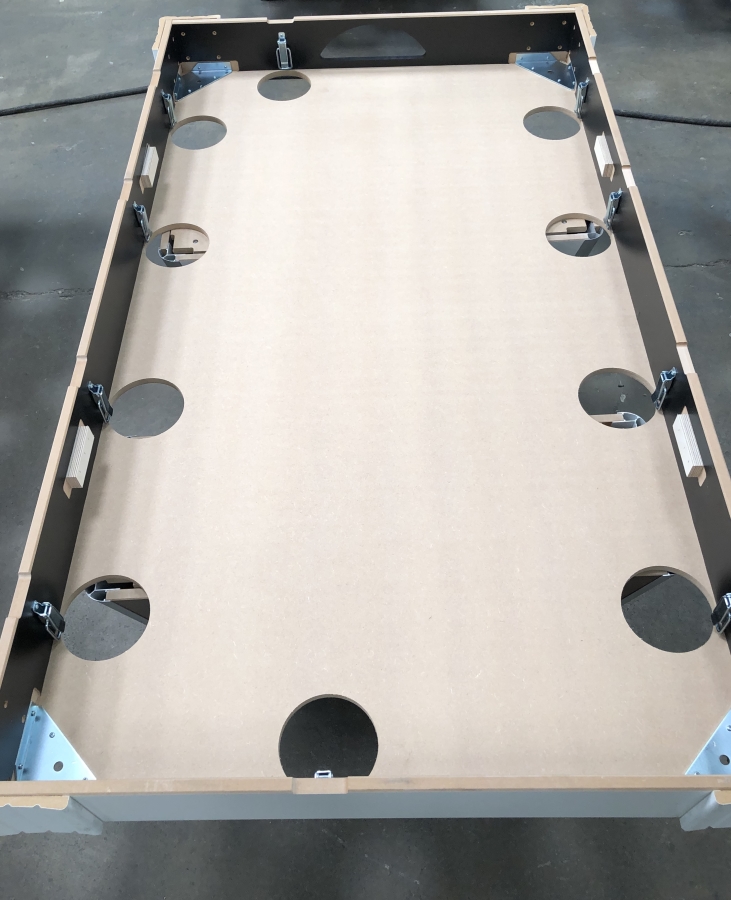 Once they have all been unfastened, you can remove the top frame. Now you can either flip the top frame and put it back down upside down on the table, or find a clear surface to leave it on for now. You should now be looking at something like this.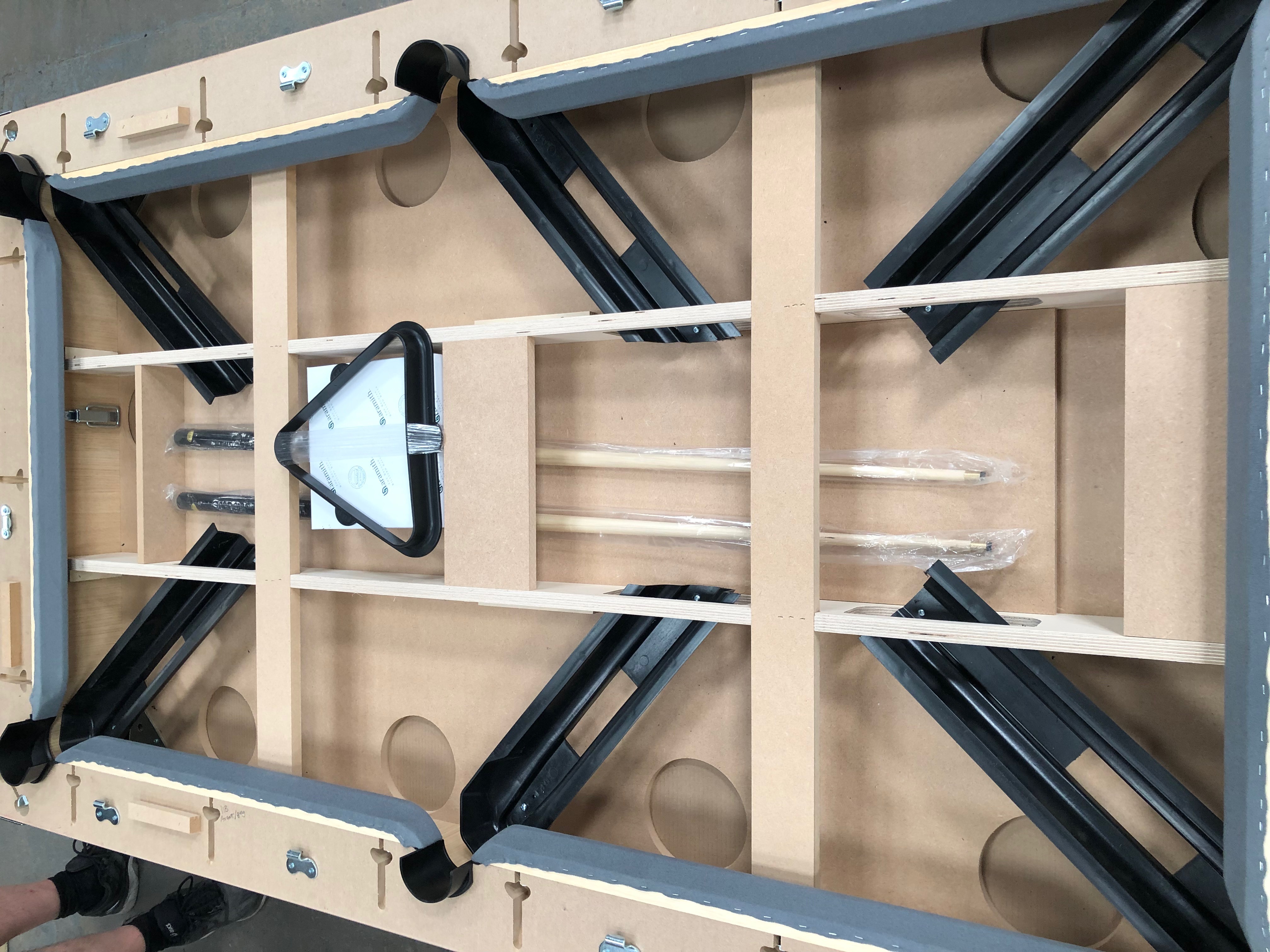 Now you will have access to the bolts which are holding the cushions in place. Grab your screwdriver and start loosening them all. Once you have done this, you can lift the cushions up out of place.
After you have taken them off, set them aside and make sure to keep all the bolts. You will need them to put the new set in place.
Finishing Off
You can now slide the brand-new cushions into the place of the old ones, just make sure you have them the right way around before you start to tighten them. Place the bolts back into the same position that you found them and start to tighten everything back up.
When the cushions are all finally back in place, you can flip the top frame and position it back where you found it. Then go under the table again and fasten all the latches. Make sure they are all done up and nice and tight. You may struggle to fasten them at first as some can be rather hard to push down, but don't worry, this is normal and provides the cushions with a better bounce when the table is all set up.
And there you have it, you have just replaced your cushions, and now you can get back to playing again. If you need to buy some new Pool table cushions, then click here to visit our website. We sell both covered and uncovered cushions, in case you would like to do it yourself.