DPT Pool Dining Tables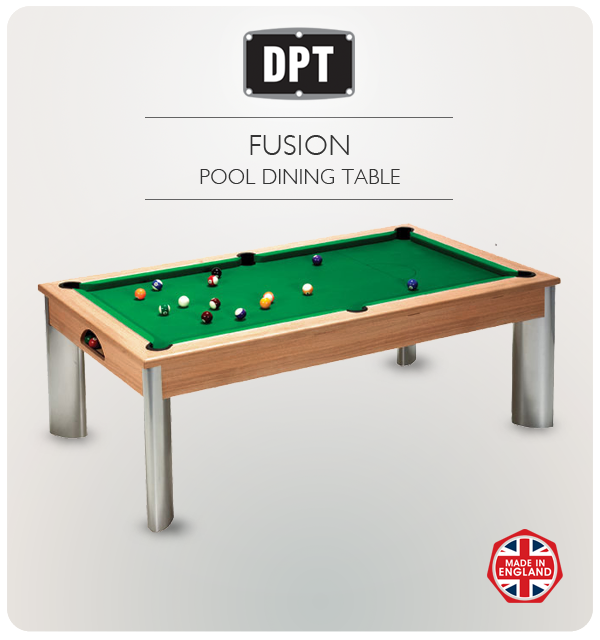 Pool Dining Tables are becoming increasingly popular choices in the home due to their practicality and space saving appeal.
We have an extensive range of Pool Dining Tables, available in varying styles, colours and sizes, all supplied with a  2 piece 20mm thick dining top finished to the same colour as the pool table.
Just because these pool tables double up as a dining table, this does not compromise their performance as a high quality pool table in any way. Not only do our Pool Dining Tables help to settle the "we haven't got enough space to have a pool table" argument, it is important to note that they perform just as well an are made to the same high standards as any of our other pool tables.
Once common question we get asked about the Pool Dining Tables is,
"What is the height from the underside of the table to the floor"
Considering their use as a dining table we can see why this question commonly is asked.
All of our Pool Dining Tables measure approximately the same with regards to this measurement, there is however some room for adjustment as all of the tables are fitted with individually adjustable feet.
Please see the diagram below for information on the measurements mentioned above.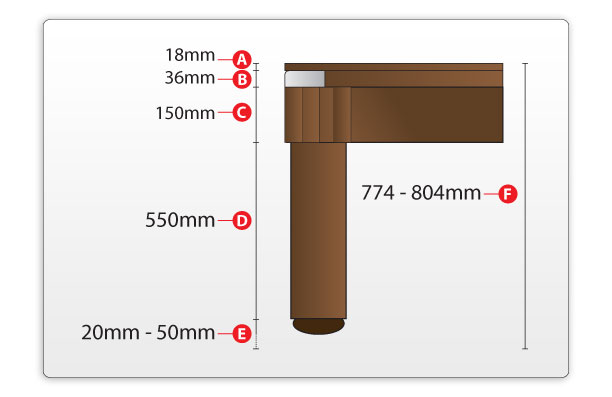 Insert Pool Dining Table Measurement Image
As the diagram shows the approximate measurement from the underside of the pool table down to the bottom of the leg is 550mm. An extra 20mm is to then be added for the foot. The adjustable foot can be extended to add up to an extra 30mm of height.
Please see the Key below for a full breakdown of the sizes shown in the image above:
A: Table Top Thickness
B: Top Frame Thickness
C: Pool Table Body Thickness
D: Pool Table Leg Height
E: Pool Table Foot Height
F: Total Table Height
Check out our different models of Pool Dining Tables in more detail by clicking on the link below, and don't forget, you can contact us Monday to Friday between 9 & 5pm on 0151 523 1451 for any other questions you may have. Or send us an email to; sales@dptpooltables.com
Check out our Full Range of Pool Dining Tables