DPT and the IPA get off to a great start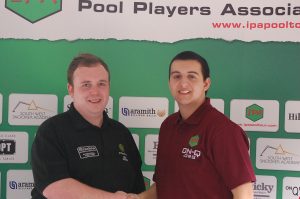 Our partnership with the IPA has already got off to a flying start, following the success of the British Open & British Amateur Championships last weekend at the Blackpool Hilton, with great feedback already from the players.
It was the young and relatively inexperienced, Giuseppe D'Imperio, at just 19 years of age, he took the tournament by storm by becoming the British Amateur Champion on his first attempt! Check out the full story on the IPA's site.
We're now looking forward to our next high profile IPA tournament with the Professional 8Ball Masters coming up this weekend, which will be recorded live for Sky Sports featuring the world best pro's!