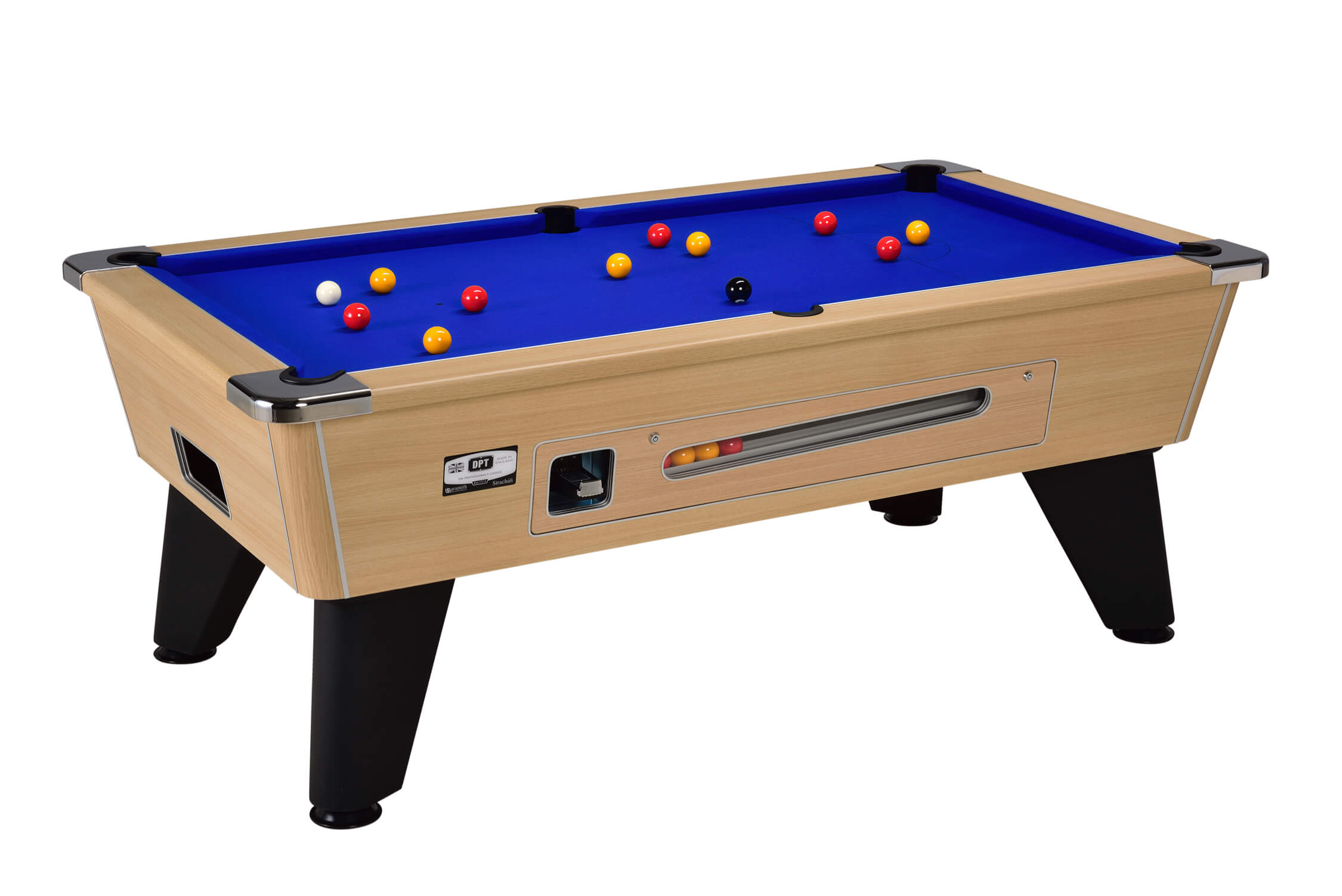 Cloth Options
DPT fits Strachan cloths as standard, we offer the following colours options: Black, Blue, Cherry Red, Green and Grey. Strachan cloth is a napped cloth, which is generally fitted to most UK pool tables. We also offer our own nappless cloth, the main difference is, nappless cloth is very fast and it's more difficult to control the ball, but it's very hard-wearing.
What's Included?
Our Pool Tables are supplied with a Free Accessory Pack which includes:

- 1 x Set of 2″ Red & Yellow Pool Balls.
- 1 x Black Plastic Triangle.
- 1 x Box of Chalk.
- 2 x Pool Cues (48″ or 57″ depending on the size of the pool table).